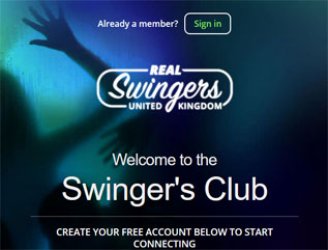 Realswingers.com review 2021:
Finding swingers in the UK is often best done through a dating site like RealSwingers.com. Counting around 10,000 members and continually growing – well, you're bound to find a few hot couples who are willing to play.
While the site isn't necessarily that full of features… you can still find a huge range of different options when it comes to making contact with swingers around the country.
Dating on RealSwingers.com
For anyone interested in the dating experience that RealSwingers has to offer, you don't have to jump in the deep end. In fact, you can create a basic account to have a look around. Members have the option of signing up as a couple, a single male or a single female. They then have the option to state what they're looking for (male, female, couple…). And don't worry: RealSwingers.com will let you change these preferences later if you like.
RealSwingers Review: What can I find?
During our review we found a fair number of couples on RealSwingers. There were also plenty of single men, however this is pretty normal for most sex dating and contact sites, so don't let this put you off. There were also a lot of couples who hid their pictures and were only willing to show them upon personal request… though there were many explicit ones as well!
For the most effective way to search for couples and single people on RealSwingers, the best option is to expand your search parameters a little bit.
Features on Real Swingers
One of the rather prominent features of RealSwingers was their webcams. A word of warning, however: this can sometimes link you to completely different site. There's also a chat room where you can speak with others in real time… so you can see which members are online and maybe even make a few swinger contacts that way.
For personal and private messaging, however, you'll have to upgrade and get a premium account. If you decide to do this, you can also enjoy other bonus features such as getting more profile visitors and seeing photos from other members.
Realswingers.com - Costs:
Signing up and creating an account (whether as a couple or a single person) is free of charge. You can also use the chat room for nothing.
For further features and more communication options, you'll have to pay for a premium subscription starting from £6.99/month.