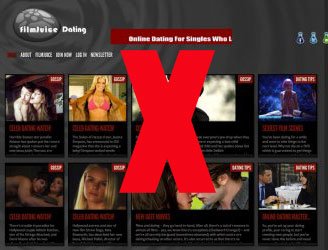 FilmJuiceDating.com
Online dating for singles who love film
FilmJuiceDating.com review 2021:
**ATTENTION**
FilmJuiceDating has apparently vanished into the ether. Happily, we have other dating site reviews to choose from!
FilmJuiceDating, with its 1.6 million members, is the place-to-go for any film fan looking to find love, romance, friendship or their soul mate.
FilmJuiceDating is dedicated to matching up likeminded singles nationwide who love films. In addition, they suggest places to meet, give feedback on dating events and dating advice, provide daily juicy content such as the hottest celebrity dating gossip, film features...
From time to time they offer free film tickets so that you can enjoy them with your new date!
FilmJuiceDating.com - Costs:
You can join for free and see if it's something for you.