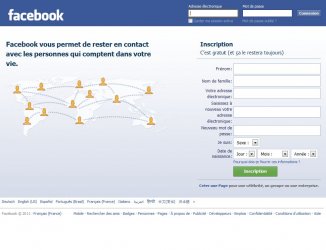 Facebook.com review 2021:
Facebook.com is probably one of the most well-known social networking sites in the world. Few people use Facebook as a dating site, however many people have met their significant others through it. The mighty Zoosk.com originally began as a Facebook app. Founded by the entrepreneur Mark Zuckerberg, Facebook proudly boasts a whopping 1.49 billion active monthly users. It was named after the "Facebook" of American universities, a type of student reference book where everyone had a profile.
Facebook.com as a Dating Site: Features
Facebook messenger and chat are just some of the features that users can avail of when you login. These are common features on dating sites as well. As well as adding friends, you can also join groups which are built around varying interests. In fact, this makes it almost perfect for meeting new friends: if you move to a new city, joining an interest group will prompt you to meet up with others.
Find Facebook UK Groups Through Search
Groups can simply be found on Facebook by using the search function. Since you can write about your interests on your page or "Wall", you will often be suggested various groups to join. While not all of these will fit, this is a very useful way of seeing what's out there and what the wider social networking world has to offer, whether you are in the UK or abroad.
So, is Facebook worth it when it comes to dating and making friends? It can be done, but in many ways the primary purpose seems to be to help people keep in touch. If you're truly interested in expanding your circle of friends and looking specifically for singles, simply skip on over to Badoo, where other dating-focused singles are interested in meeting their dream person!
Facebook.com - Costs: