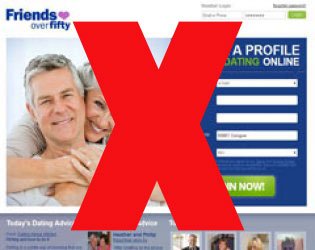 FriendsOverFifty
Find someone perfect for you on the UK's friendliest dating site
FriendsOverFifty review 2021:
FriendsOverFifty is a senior dating site which, as the name suggests, caters to people over the age of fifty who want to date. Founded in 2005, it is a member of the Cupid Partners Network, a subdivision of Cupid PLC. Senior singles who are looking for friends or even a partner may find FriendsOverFifty to be a little bit sparse, often if they do not live in a major city. As a result, having a look at other mature dating sites in the category may be a good idea.
What's Available
There is a standard signup process, however it does take a while to receive the confirmation email. We found we had to request it several times before they finally send it. What is useful is that you can use a postcode-based search. There are also communication options such as text, video and audio chats as well as pictures galleries so you can show off your good side.
FriendsOverFifty - Costs:
You can sign up for free.
The full membership starts from £18.50/month.